Approval
As in the past, your formal attire MUST be approved prior to the Ball. If you fail to get your formalwear approved, your ticket, as well as the ticket of your registration partner, may be forfeit. Please consider beginning this process early, as complications may arise.
The approval deadline is December 11th. Please contact our team immediately if you know this will pose a challenge for you. Contact details may be found at the bottom of this page.
Below is a list of guidelines for the gentlemen's formal attire at the Ball. Review them carefully before purchasing or renting any formalwear.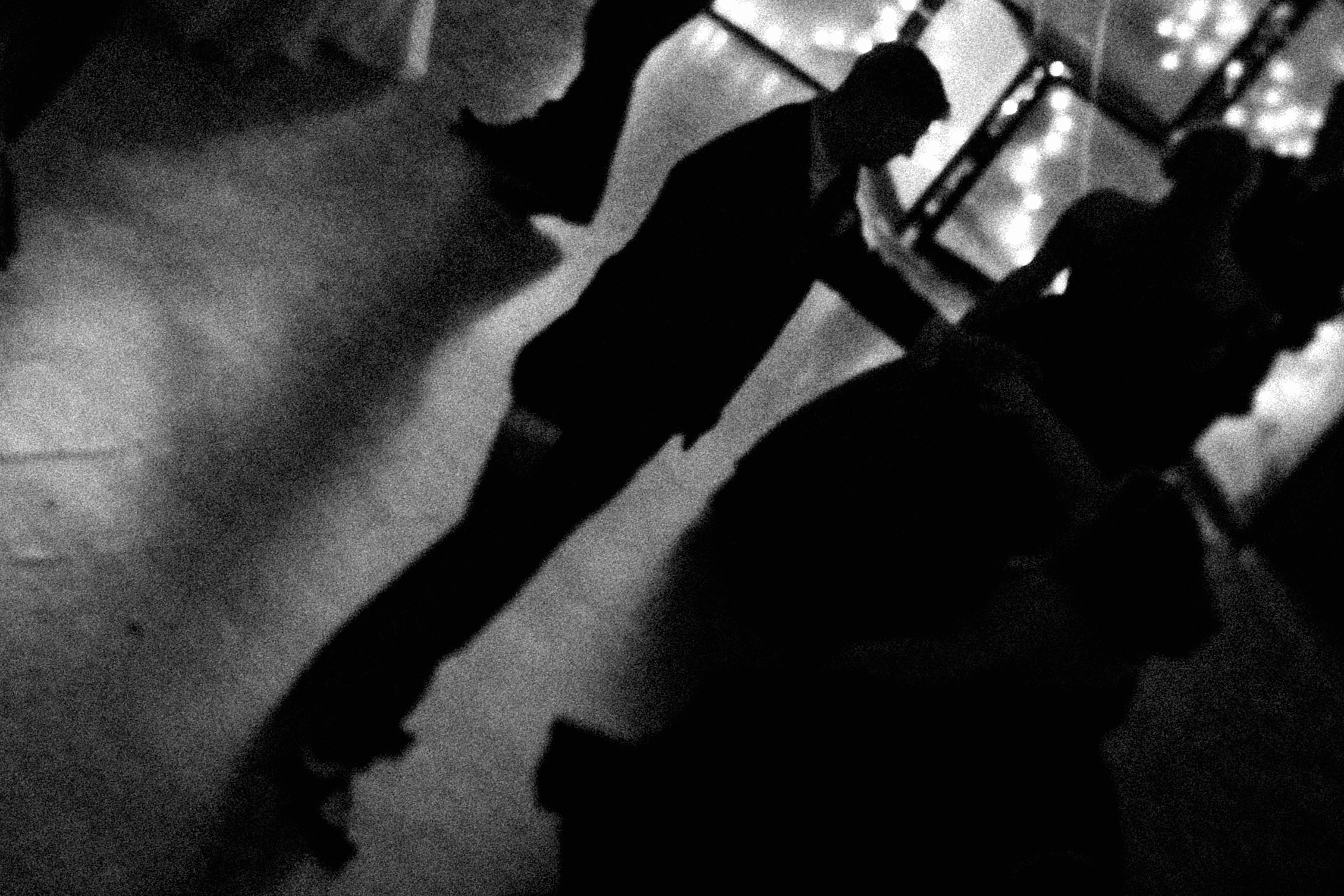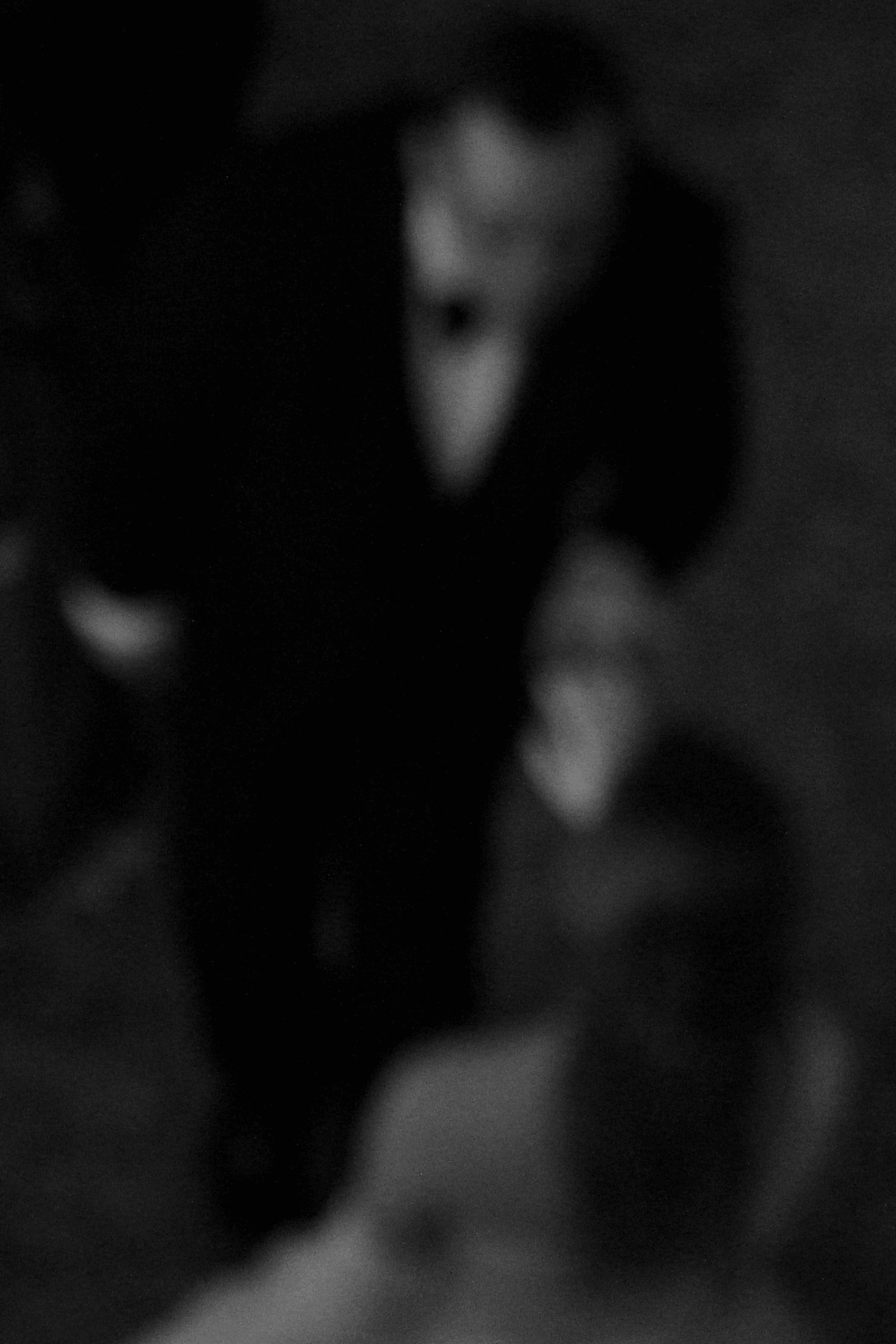 The Tuxedo
The tuxedo is a formal wear suit. While tuxedos are suits, suits are not tuxedos. Men's suits have evolved from their roots of military attire, therefore, we strive to continue this legacy by dressing with military precision.
Below are some useful videos showing the specific aspects of a tuxedo.
Criteria for tuxedo and accessories.
Shirt. The shirt should be pleated and must be clean, spotless, and wrinkle-free. A plain white dress shirt will be tolerated if the individual is unable to acquire a pleated shirt in their size. There are many acceptable collar styles. Preferred styles include Wingtip, Cutaway, and Spread collars. Band collars are not allowed.
Tie. Bowties are preferred, however, regular ties are allowed (particularly with vests). Garish colors and styles, such as neon or shiny materials, are not permitted. If there is a design in your tie it should be subtle and the same color as the tie itself. Multicolor ties, such as a plaid, are not allowed.
Jacket. The Jacket must be either double breasted, a one-button or several-button jacket, or a jacket with tails. Any jacket chosen must have a collar that is either a peak lapel or a shawl lapel, faced with velvet or satin. Jackets and pants should match in either black, dark blue, or dark grey.
Cummerbund or Vest. Cummerbunds are the usual style for the tuxedo (in lieu of a vest). It must sit at your true waist, with pleats facing upward. If a vest is worn instead, the vest should be a single color - either black, grey, or white. A tuxedo typically should not be worn with a colored vest. A vest must not be worn with a cummerbund.
Pants. Tuxedo pants should have a satin stripe down the pant leg and no belt loops on the waist. They may not touch the floor when wearing shoes, but must come to within an inch of the top of your shoe.
Socks. Socks should be of a single color, typically black or another matte color. White or garishly colored socks are not allowed.
Shoes. Square-toed shoes are discouraged in preference of an Oxford style. Shoes should be of leather that has been polished to a shine, or of varnished plastic. They must have laces and should be comfortable to dance in for an extended period of time. We recommend breaking them in before the event.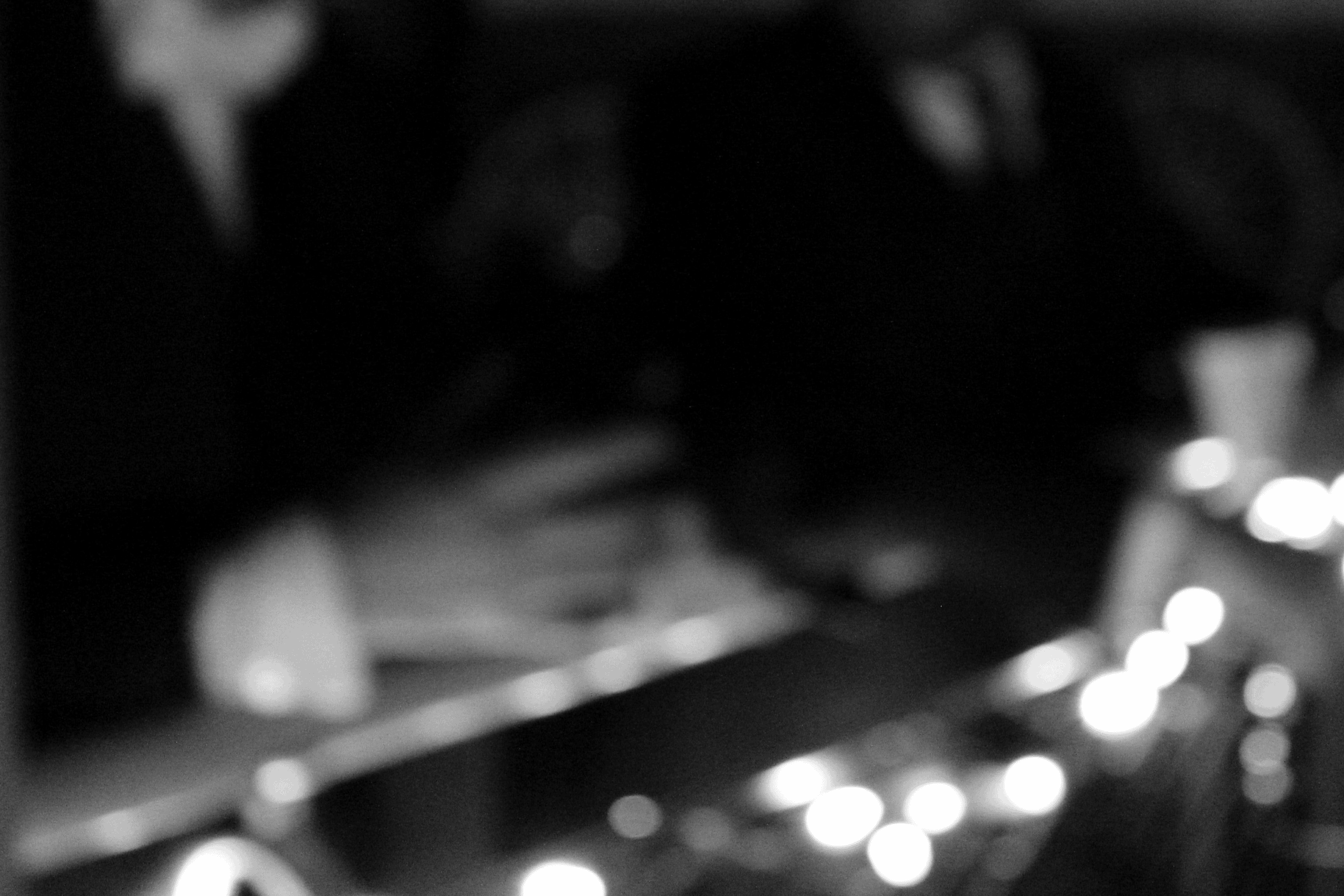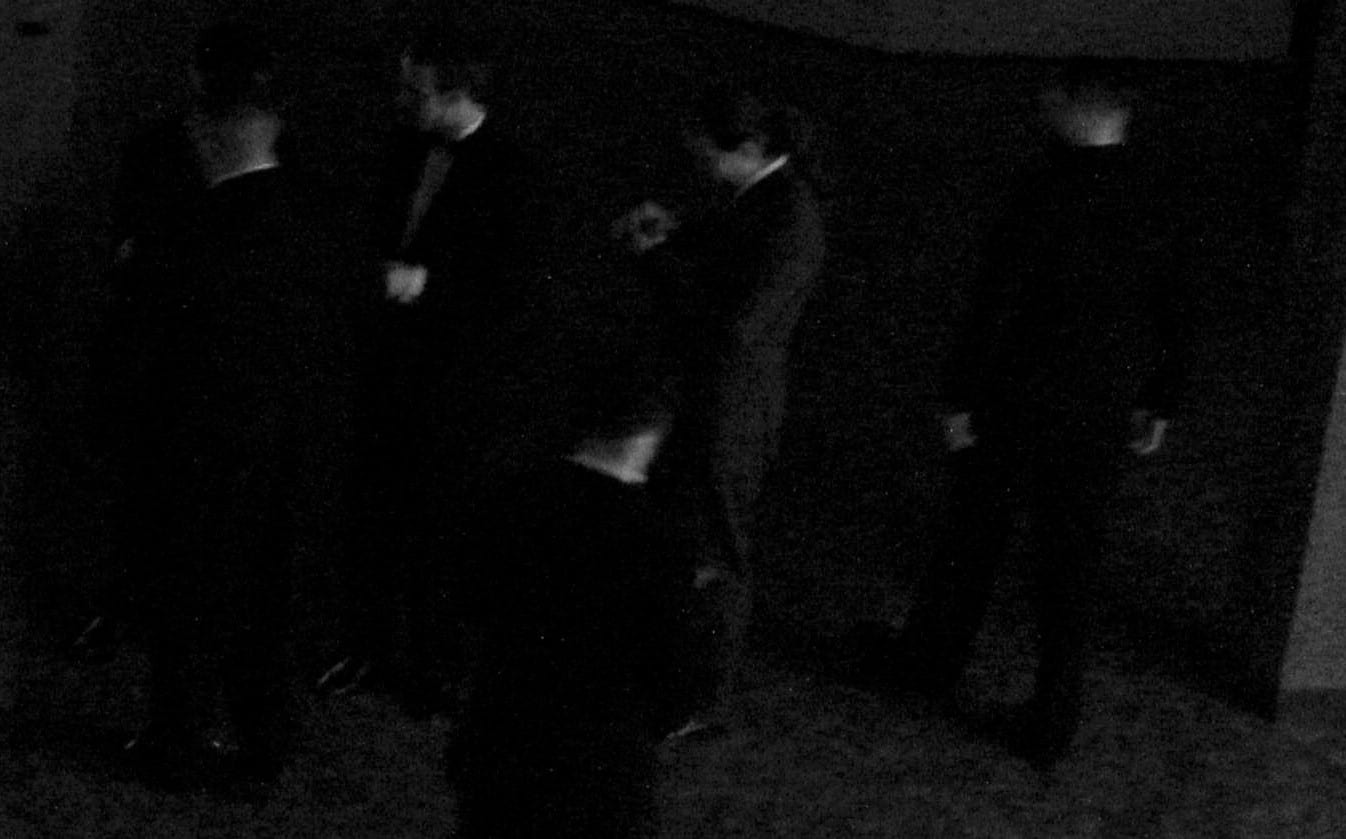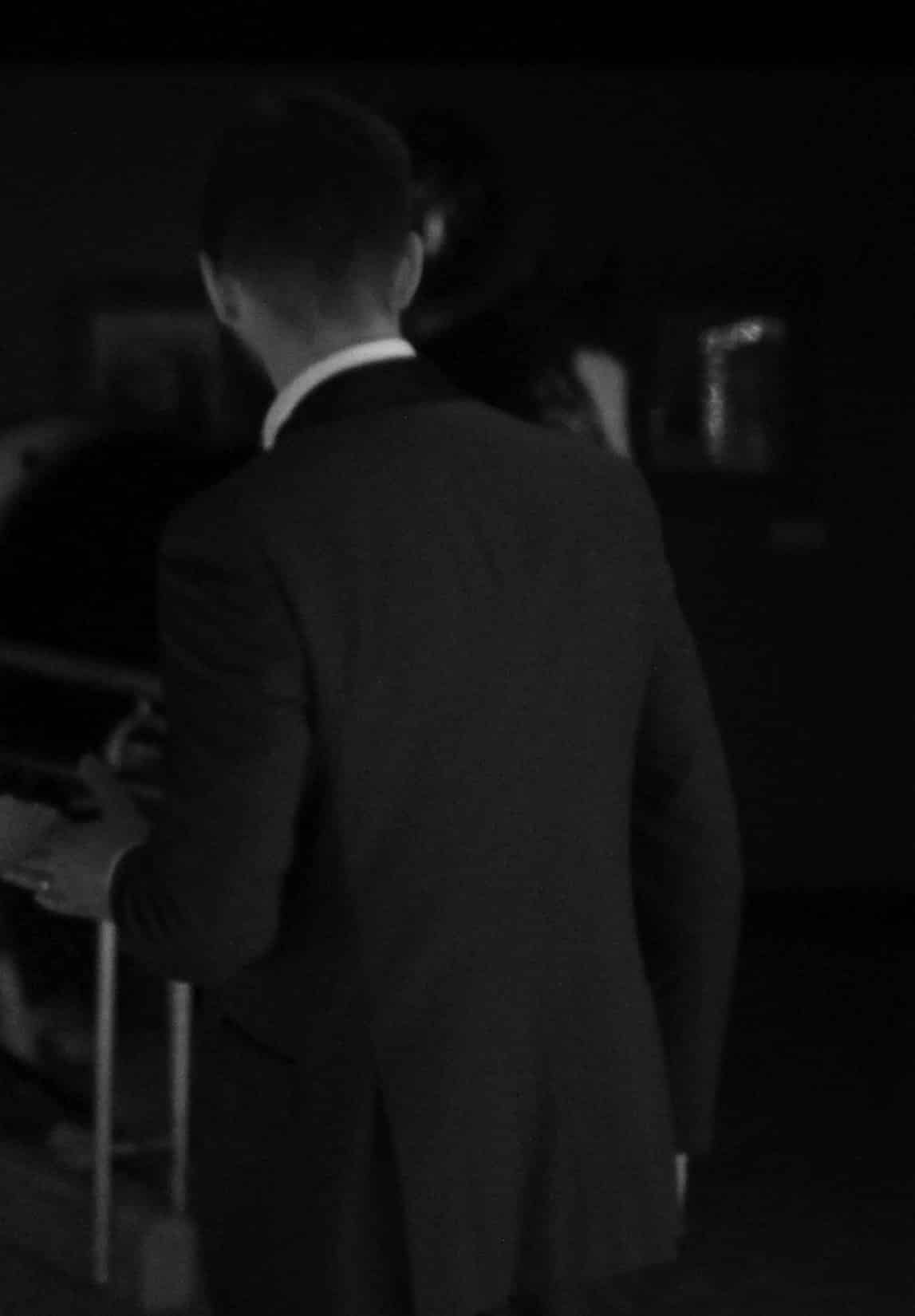 Personal Style
By all means, add a flourish of personal style, but keep it subtle. Do not call undue attention to yourself with gaudy, garish, or flamboyant accessories. Your flourishes do not have to match, but they should not clash. These personal touches are not required to complete your formal ensemble. If this is your first time, err on the side of conservative colors and styles.
Hair. Your hair must be neatly styled in a smooth manner of your preference. Your face must either display a neatly trimmed beard or be clean-shaven.
Button Hole.  Only one button hole addition is permitted. It must be light enough to prevent your lapel from sagging (many flowers and similar items are too heavy).
Pocket Square. The pocket square will follow the same rules as the tie and should be a single color with any designs matching that color. The fold should be of your own design and your own personal flourish.
Studs. Buttons will come with most shirts, however, a tuxedo shirt will usually have an option for studs to be used. Stud should be either black, gold, silver, or white.
Cufflinks. Cufflinks may be in any style that you choose. If worn, the head or face of the cufflink must face the same direction as the back of your hand.
Watches. Watches at the Ball should be analog, snug-fitting, and not alarmed or lighted. Pocket watches are acceptable.
Suspenders. Belts should not be worn with a tuxedo. Suspenders may be worn to keep the pants in place but should never be visible.
Jewelry. Wedding rings and class rings may be worn; all other rings must be removed. Necklaces, if worn, must not be seen, and the preference is to remove them entirely. Snug-fitting bracelets may be worn. Piercings must be removed for the evening.
 Be watching for additional communications on attire as the approval deadline of December 11th draws near.
Our Approval Team
All tuxedo ensembles must be approved prior to the event. If you find any part of your tuxedo needs repair or adjustment, or if you have any questions regarding formalwear, do not hesitate to contact our team as soon as you can.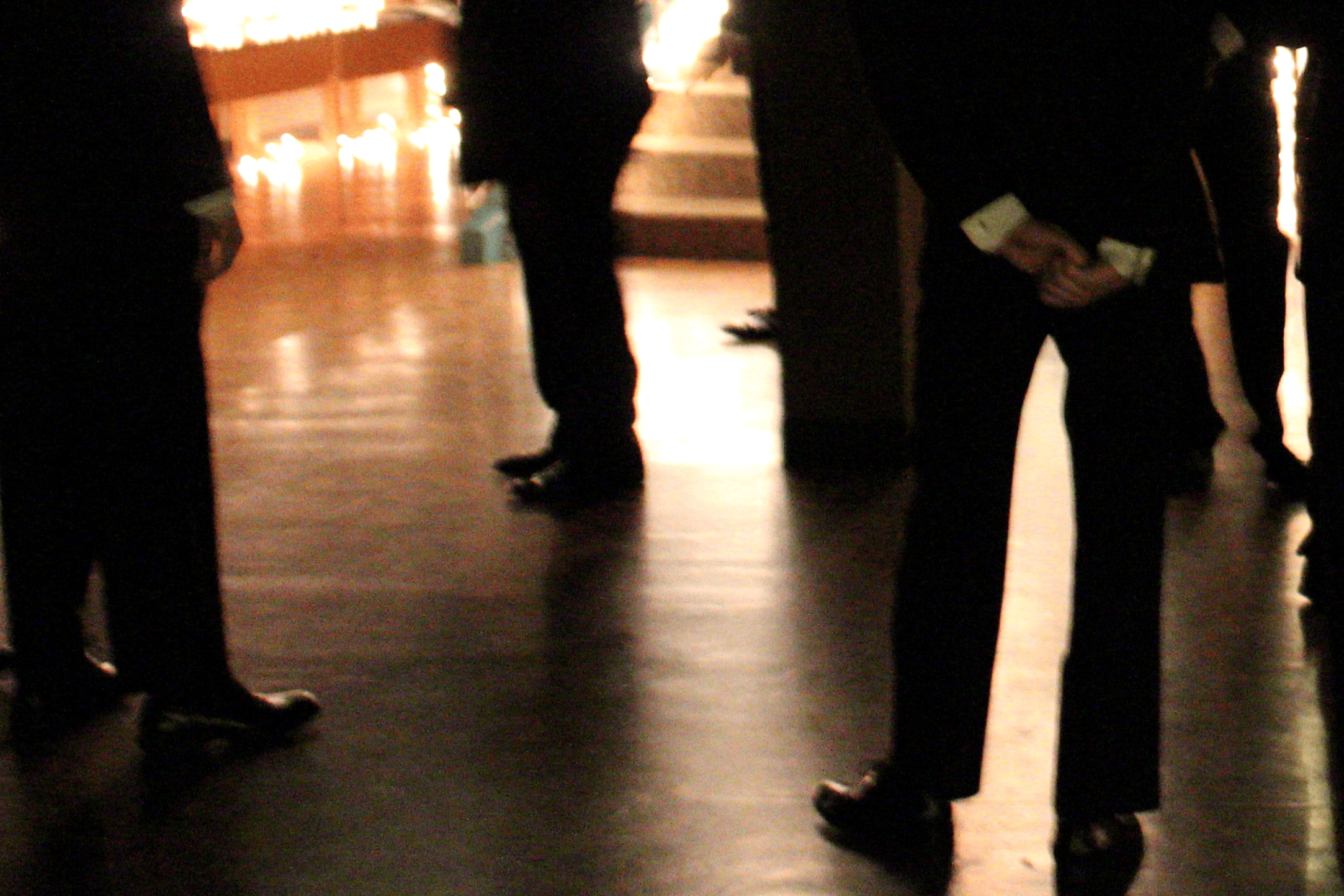 To ask a question or to coordinate your tuxedo approval, fill out the form!